This store requires javascript to be enabled for some features to work correctly.
Clean, Barrier-Boosting Cosmeceuticals curated for Australia's elite skin focused clinics
Welcome to the World of Skin Virtue: Exclusively at Spa Circle
Spa Circle is thrilled to introduce Skin Virtue, an Australian gem in the realm of cleanical skincare, to our distinguished roster of salon-exclusive products. Founded by formulation science expert Nina Gajic, Skin Virtue epitomises decades of clinical medical research and groundbreaking skincare innovations.
Why Skin Virtue?
If you're seeking to elevate the skincare offerings at your beauty salon, day spa, or skin clinic, look no further. Skin Virtue specialises in crafting cleanical solutions that harmonise the best of science and nature. Its formulations are meticulously developed by a world-class team of dermatologists, cosmetic and biochemists in Italy, adhering to the highest quality and safety standards for unparalleled effectiveness.
The Skin Virtue Difference
Each product from Skin Virtue offers customised solutions that regulate, optimise, and balance sensitive, ageing skin across all ethnicities and genders. Incorporating a blend of potent vitamins, antioxidants, and soothing marine and botanical extracts, these products promise long-lasting results you can both see and feel. The brand's unique three-phase system focuses on:
Healthy Skin Barrier: Fortifying the skin with identical emollients, humectants, and barrier-restoring lipids.
Skin Cell Longevity: Focusing on maintaining dermal stem cell characteristics for youthful, vibrant skin.
Targeted Treatment: Offering specialised collections that address various skin types and concerns from premature ageing to breakouts and inflammation.
Spa Circle: Your Gateway to Luxurious, Effective Skincare
As Australia's premium wholesale skincare supplier for beauty salons, day spas, and skin clinics, Spa Circle is committed to empowering your business with brands that make a real difference. Skin Virtue aligns impeccably with our mission, offering a range of products that not only meet but exceed our key metrics for quality, efficacy, and ethical sourcing.
We invite you to explore the Skin Virtue collection and discover the ultimate blend of luxury and efficacy.
Let your clients experience the finest in skincare innovation, exclusively available at Spa Circle. Join us in this journey towards achieving exceptional skin health and boosting your business to new heights.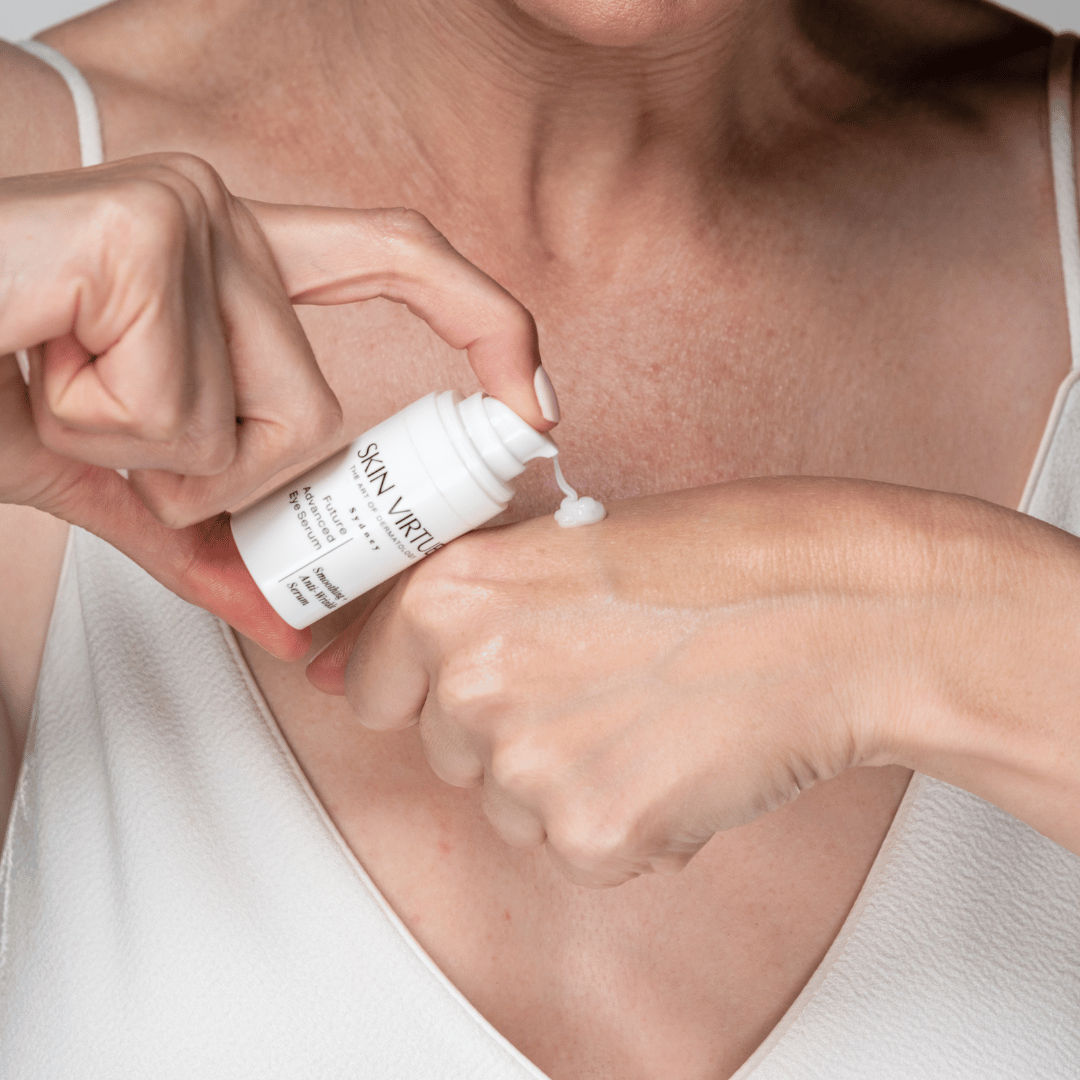 A message from Skin Virtue Founder, Nina Gajic
Dear Esteemed Salons and Clinics,
At Skin Virtue, we sincerely appreciate your invaluable expertise and unwavering commitment to clinical skincare, particularly for individuals with sensitive skin. We proudly align ourselves with your mission and are eager to enhance your offerings to elevate the experiences of your discerning clients.
Skin Virtue is an Australian brand developed to address the unique concerns of sensitive skin. In a world where our skin is constantly exposed to a barrage of pollutants and irritants, the need for a skincare brand tailored to sensitive skin is irrefutable. We stand as a guiding light in this field, dedicated to creating premium multi-tasking formulations that provide relief for sensitive skin and effectively address the challenges associated with ageing skin, catering to all skin types.
Our premium skincare line, meticulously crafted through the fusion of cutting-edge science and the healing power of nature, is specifically designed to complement your professional treatments. With Skin Virtue, you gain a trusted partner committed to supporting your transformative mission and empowering individuals with sensitive skin, transcending the boundaries of conventional beauty.
Together, we illuminate the path to clinical skincare excellence and redefine beauty standards.
With unwavering respect and deep admiration,
Nina 💕